AquaGard LP Conveyors

Contact Us
Conveyor specialists are ready to help you find the right solution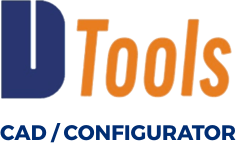 CONFIGURE A CONVEYOR
---
Benefits of AquaGard Low Profile Conveyor:
Sanitary conveyor rated for low pressure wash down with soap and water cleaners.
General Specifications
Loads up to 50 lbs
Belt speeds up to 246 ft/min
Belt widths: 2.75″ to 18″
Conveyor lengths: 20" to 18′
Complete 300 series stainless steel construction with #4 finish frames
1.25: diameter drive pulley turns approximately 4.25″ of belt per revolution
1.5″ bottom of frame to top of belt
Stainless steel bearings with FDA H2 food grade grease
Washdown rated gearmotors and controls
Features & Benefits
Quick five-minute belt change for increased uptime
Compact and enclosed tensioning system providing smooth and snag-free cleaning
304 stainless steel frame, head and tail plates
V-Groove frame with guided belt ensures accurate tracking
Tip-up tails for access inside the conveyor for cleaning and maintenance
Streamlined design fits where other conveyors do not
Low-profile, operator safe design with no pinch points
Small 1.25" diameter rollers for transfer of small products
A variety of FDA approved belting to meet application needs
Manuals
Looking for Service Manuals? Search for Service Manuals by part number or product type HERE.